Manage Payment Methods
For standard hourly use of TigerGraph Cloud clusters, we currently support payment through cards. This document is a tutorial on adding or deleting cards and on setting a card as the default payment option.
Billing menu
Click Billing on the left side menu bar to get to the Billing page.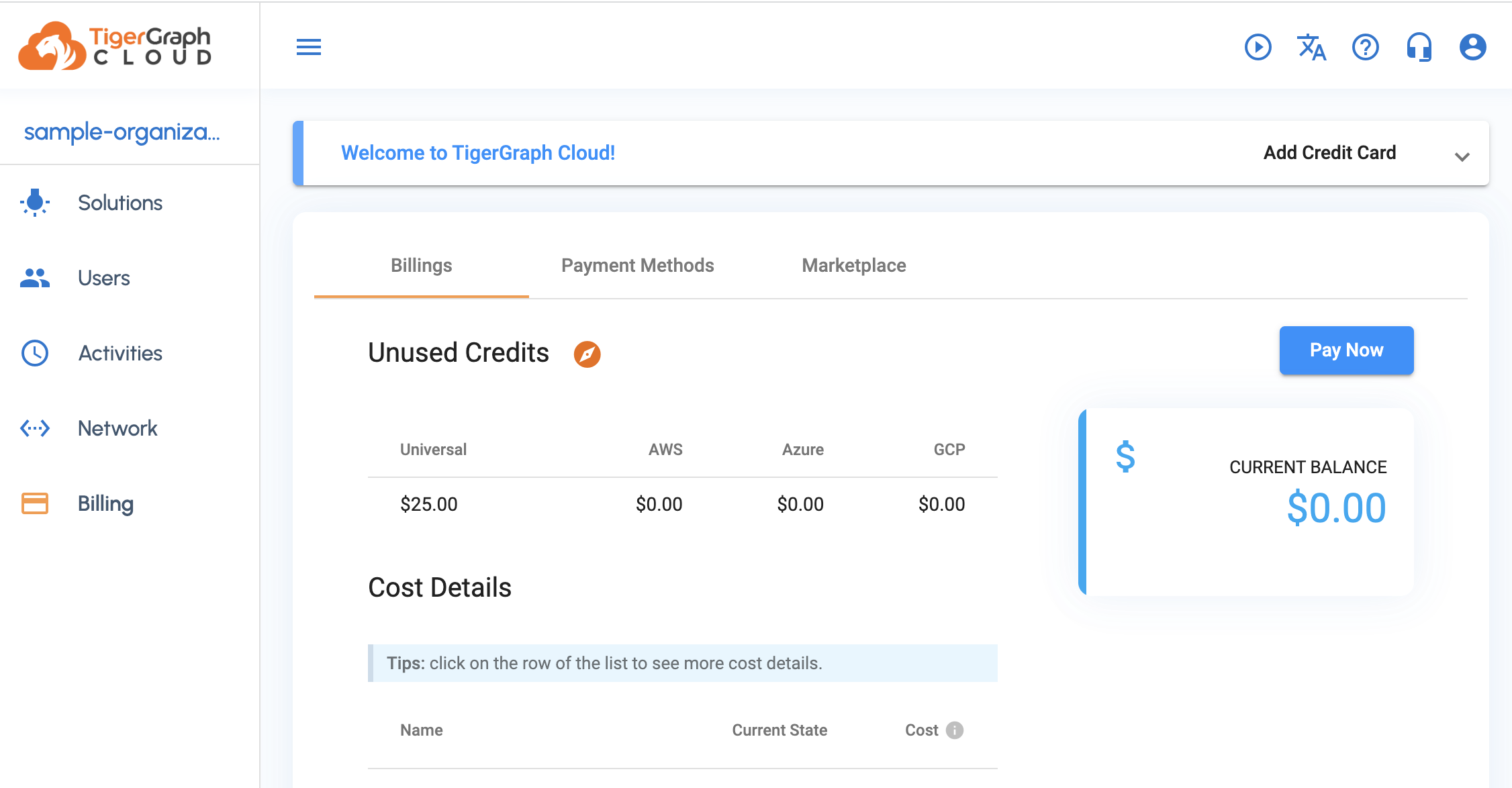 Each new organization account has $25 in credits to use for paid-tier clusters.
To connect a credit card to your account, click the Payment Methods tab at the top and add a card.
You can also remove cards or set them as default payment methods to avoid being prompted in the future.
The Marketplace tab gives you an overview of your Subscriptions to cloud service providers that are linked to your account.