License
The license page does not appear on the Admin Portal for TigerGraph Cloud solutions because the licensing is built in to the cloud provisioning process.
License Page
Update your TigerGraph license key on the License page.
Click SELECT FILE and choose the license text file, then click UPDATE. The license details will appear in the main view: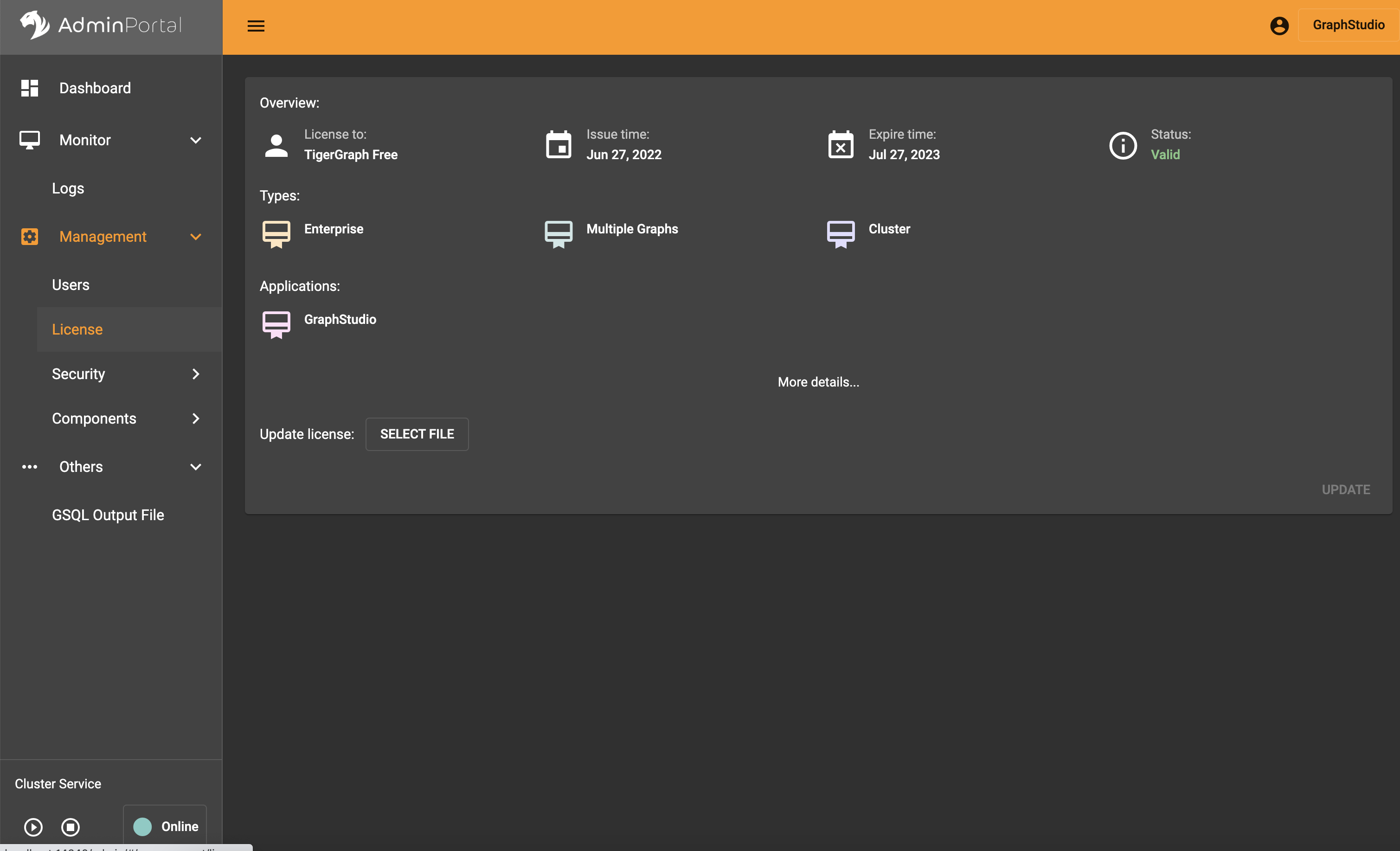 GraphStudio is not available with all licenses. If it is greyed out, it means GraphStudio is not enabled in the provided license.
Click More details…​ to show more information about the license: